Precipitated Calcium Carbonate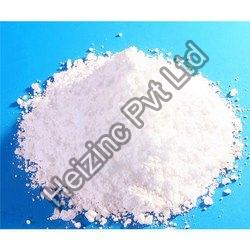 Type
Calcium Carbonate
Application
Various Industries
Color
Natural-white, Snow-white, White
Classification
Grade A
Click to view more
Product Details
Packaging Type
BOPP Bags, Drums, Plastic Bags
Melting Point
0-800 Deg C
Packaging Size
0-25Kg, 25-50Kg, 50-100Kgm100-200Kg, 1 Ton
Capacity(t/h)
1000 Ton/Months
Payment Terms
L/C, D/A, D/P, T/T, Western Union, MoneyGram, Other
HZ 01 Precipitated Calcium Carbonate to rubber results in the following advantages:
Increased Tensile Strength Increase in the tensile strength of rubber - This typically results in the rubber being able to withstand greater resistance and being less susceptible to breaking under tension.
Increased Abrasion Resistance Adding Calcium Carbonate to rubber also increases its abrasion resistance. This refers to the ability of rubber to withstand wearing down or rubbing away by means of friction. This helps rubber maintain its original structure and appearance.
Increased Rear Resistance The addition of Calcium Carbonate also increases the tear resistance of the rubber. These three advantages apply to both natural and synthetic rubber.Thus it is not a surprise to see Calcium Carbonate used as an additive for small rubber products (soles of shoes) as oil seals and auto parts, as well as large products as tyres, tape, and rubber hoses. Because of its ability to neutralize stomach acid, calcium carbonate is found in some over-the-counter antacid products, such as Tums and Rolaids. Its is also used as a filler for tablets and other pharmaceuticals Apart from strength, and durability, the addition of Calcium Carbonate also lowers overall costs when combined with rubber and can assist in the appearance and colour and finishing of the final product.
Looking for "
Precipitated Calcium Carbonate

" ?
Kilogram